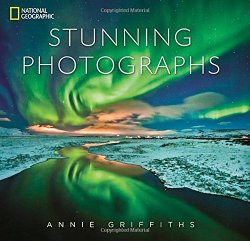 Stunning Photographs
Review posted May 18, 2015.
National Geographic, Washington, D.C., 2014. 400 pages.
Starred Review
When National Geographic says that photos are stunning, you should believe them.
This collection of photographs inspires awe. They are printed in full color and in large format. This book is one of the perks of regularly checking out library books. It's so large, I probably wouldn't have purchased a copy for myself. But I can check it out from the library and take the whole three weeks to browse slowly through it.
I read this book a chapter at a time. The chapters are "Mystery," "Harmony," "Wit," "Discovery," "Energy," and "Intimacy." There's an essay at the beginning of each chapter, and some quotations sprinkled throughout, but mostly the photographs – truly stunning – speak for themselves.
Check out this book to add some wonder into your life.