2020 Stand-outs
Announcing the 2020 Sonderbooks Stand-outs!
This marks my 20th list of Sonderbooks Stand-outs! These are my personal favorites from all the books I read in a year. I chose the ones that touched my heart and stand out in my mind after a year of reading. Find out more about my reading year on my blog. All these books are highly recommended! These are books I love, and I hope you'll find some you love, too.
General Nonfiction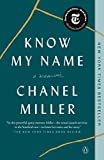 The Hidden Life of Trees



Christian Nonfiction
Longer Nonfiction for Children and Teens
The Magnificent Migration



Fiction
Children's Fiction
Before the Ever After




Stepping Stones




Mañanaland



General Children's Nonfiction
Sounds All Around



The Superpower Field Guide
Moles


Overview




Can You Crack the Code?



Teen Speculative Fiction
Cemetery Boys




A Phoenix First Must Burn




Burn



General Teen Fiction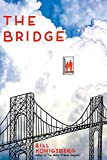 The Edge of Anything




Dangerous Alliance




This Is My Brain In Love




The Light in Hidden Places



Fiction Picture Books
Swashby and the Sea



Nonfiction Picture Books
The Boy Who Dreamed of Infinity




The Imaginaries




Girl on a Motorcycle




Child of St. Kilda