Teen Fiction Reviews:
What's new?
January 6, 2020
Announcing the 2020 Sonderbooks Stand-outs! This is my twentieth list of my favorite books from a year of reading! Check them out!
My #1 Sonderbooks Standout in General Teen Fiction is The Bridge, by Bill Konigsberg, a book where two teens come to a bridge to commit suicide and we find out what happens if they do -- or don't -- jump.
Happy reading!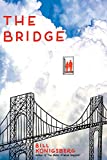 The Absolutely True Diary of a Part-Time Indian
Peeled

The Princess Plot

Beauty Queens
Ask Me No Questions
Heist Society
The Plain Janes
Janes in Love

The End of the Line

Dying to Know You
The London Eye Mystery
November Blues
Bunheads
The Patron Saint of Butterflies
Let It Snow

Paper Towns

Will Grayson, Will Grayson

The Fault in Our Stars

Page by Paige

Why We Broke Up

Project Sweet Life
North of Beautiful
Letters from Rapunzel
Suite Scarlett
The Breakup Bible

Everybody Sees the Ants

The Disreputable History of Frankie Landau-Banks

Dairy Queen

The Off Season

Front and Center
The Sky Is Everywhere

Suspect

First Daughter:
Extreme American Makeover

The Cardturner

Endangered
Perfect You

Stealing Heaven

Marcelo in the Real World

The Last Summer of the Death Warriors

American Born Chinese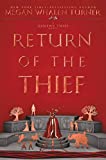 Wings

The Looking Glass Wars
Seeing Redd

Chime

White Cat

White Cat

Red Glove

Black Heart

Zombies vs. Unicorns

A Curse Dark as Gold

Star Crossed

Liar's Moon
Dragon's Keep

The Girl of Fire and Thorns
The Crown of Embers
The Bitter Kingdom

Graceling

Fire

Bitterblue

Vessel

The Last Dragonslayer
The Song of the Quarkbeast

Princess of the Midnight Ball

Princess of Glass

Princess of the Silver Woods

Sun and Moon, Ice and Snow

Book of a Thousand Days Audiobook

Book of a Thousand Days

Enna Burning

River Secrets

Forest Born

Princess Academy

Palace of Stone

Rapunzel's Revenge
Calamity Jack
Violet Wings
The Lost Conspiracy

Seraphina
The Princess and the Hound

The Order of Odd-Fish

Grave Mercy

Dark Triumph
Skulduggery Pleasant

Finnikin of the Rock

Froi of the Exiles

Quintana of Charyn

Wildwood Dancing
Cybele's Secret

Shadowfell

Raven Flight

The Caller
The Falconer

The Hero and the Crown

Chalice

Fire
Tales of Elemental Spirits

Pegasus

Shadows
The Light-Bearer's Daughter

A Corner of White

Princess Ben

Wisdom's Kiss
Firebirds Soaring
The Magic and the Healing

The False Princess

Rampant

Ascendant
Silver Phoenix
My Fair Godmother

Harry Potter and the Deathly Hallows Audiobook

The Rithmatist

Once a Princess

Twice a Prince

A Stranger to Command

The Trouble with Kings
Hannah's Garden

The Ring of Solomon

Dreamdark
Blackbringer

Dreamdark
Silksinger
Toads and Diamonds

The Thief audiobook

The Queen of Attolia audiobook

The King of Attolia

The King of Attolia Audiobook

A Conspiracy of Kings

A Conspiracy of Kings

Thirteenth Child

Across the Great Barrier

The Mislaid Magician

The Seven Towers
Laika

The Astonishing Life of Octavian Nothing
Traitor to the Nation
Volume I, The Pox Party

The Astonishing Life of Octavian Nothing
Traitor to the Nation
Volume II, The Kingdom on the Waves

All the Truth That's in Me

A Brief History of Montmaray
The FitzOsbornes in Exile

The FitzOsbornes at War
Mare's War

The House of Dead Maids
Crossing Stones
Blood Red Horse
Kira-Kira

Keeping the Castle
Hattie Big Sky

The Joys of Love

Miss Spitfire
Kilmeny of the Orchard
No Crystal Stair

Dodger
Anahita's Woven Riddle

Lizzie Bright and the Buckminster Boy

Between Shades of Gray

The Witch of Blackbird Pond
The Empty Kingdom

Code Name Verity

Code Name Verity

Rose Under Fire

Black Dove, White Raven

Boxers & Saints

The Coldest Girl in Coldtown

The Body Finder
Desires of the Dead

Revolution

Enchanted Ivy

Ice

Drink, Slay, Love

Conjured

Beastly

A Kiss in Time

The Name of the Star

The Madness Underneath

Princess for Hire
Wicked Lovely
Hold Me Closer, Necromancer

Necromancing the Stone

Far Far Away

Twilight

New Moon

Eclipse

Breaking Dawn
The Short Second Life of Bree Tanner

A Monster Calls

Gorgeous

Midwinterblood

The Scorpio Races
The Raven Boys
The Dream Thieves

Lips Touch: Three Times

Daughter of Smoke and Bone

Days of Blood and Starlight
Dreams of Gods and Monsters

Num8ers

Impossible

Extraordinary

Unthinkable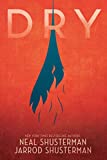 Candor

Ship Breaker
The Drowned Cities

The Hunger Games

Catching Fire

Mockingjay

William Shakespeare's Star Wars
Verily, a New Hope
The Sky Inside

Enchantress from the Stars

Journey Between Worlds
Flight, Volume 4

Dangerous
The Adventures of Superhero Girl

How to Ditch Your Fairy

Every Day
Son

Cinder
Scarlet

Cress

A Confusion of Princes

For Darkness Shows the Stars

Across a Star-Swept Sea
Life As We Knew It
Gunnerkrigg Court:
Volume One, Orientation

The Arrival

Tales from Outer Suburbia

Lost and Found

Leviathan

Behemoth

Goliath
Specials

The Eternal Smile